Case Study: MarathonFoto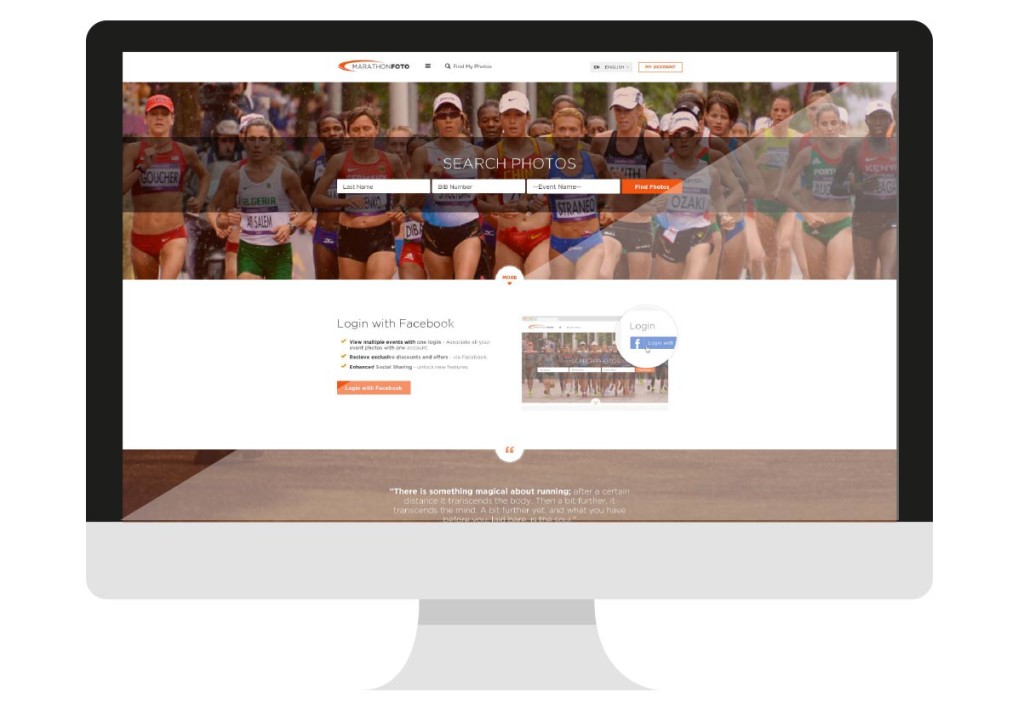 Challenge: MarathonFoto has been watching email response rates decline over the past 3 years. This was a result of list fatigue, but also new promotional mail filters implemented by GMAIL. Our marketing team was tasked with finding alternative marketing channels to reach race participants with photo purchase offers.
Journey:  We first experimented with Google Adwords and Search Engine Optimization, to target people searching for race photos.  While this campaign was very successful from an ROI standpoint, and is still running today, the audience is capped to people explicitly searching for the photos and visitors are still required to search for their photos once they land on the site.
Solution: Our team developed a custom facebook marketing solution using cookies, and collaboration with race websites, to market personal thumbnail images on Facebook directly to race participants.  What does this mean?  Well, lets say you ran the 'Run Till You Drop' 2015 Marathon.  72 hours later you are on Facebook and you see a thumbnail picture of you, right in your newsfeed courtesy of MarathonFoto, with a direct link to your my photos page on MarathonFoto.  How is this possible?  That's our trade secret.  But the results were a game changer for the business.

Results: Response rates were off the map.  Our ads were receiving CTR of 40% and higher for major events.  Our ROI, using only Click Conversions (zero attribution for View Through Conversion) was between 10:1 and 20:1 depending on the event.  In addition, the free thumbnails were a win for the races, because they built a lot of positive buzz about the event on Facebook.  Our tracking showed a very high percentage of postive re-posting, commenting, and liking, leading to organic impressions and brand building for both the events and for MarathonFoto.