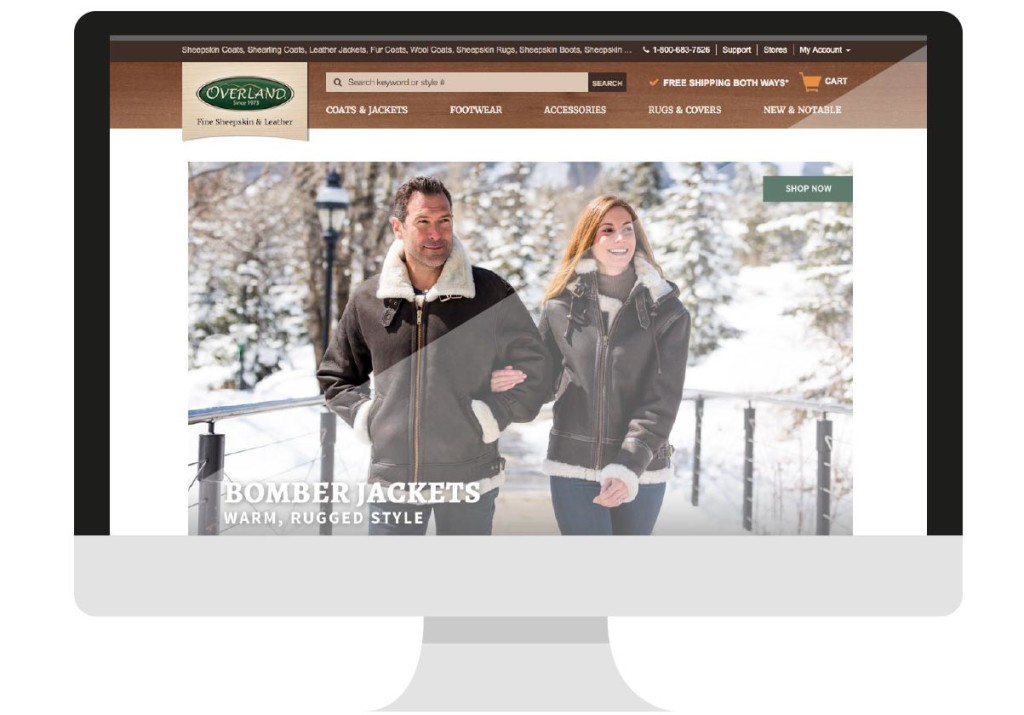 Challenge:
Overland is a luxury brand which has already put a large focus on improving their website. Our challenge was to find new areas of hidden value to generate additional sales, but without compromising the existing SEO strategy.
Journey:
We started with an Analytics Audit and Customer Journey Mapping.  The first step in improving Conversion Rates is to understand current performance and the customer journey.  Our data highlighted several opportunities to improve navigation, product page layouts, and shopping cart checkout experience.  After A/B testing, before committing to new pages or navigation, we then did a full SEO analysis using an SEO platform called Conductor, to insure that changes would not disrupt SEO performance.
Results:
The following results are still preliminary. As we continue to refine and improve the customer experience we expect conversion rate improvement to continue to grow.
Cart: Improving button location, reinforcing guarantee & free shipping, as well as cleaning up product presentation yielded a 23% improvement to checkout conversion.

Checkout: Removing confusing fields increased conversion by 11%

Search: Migrating to a more intuitive search and filter service increased conversion, while actually growing S.E.O. driven revenue.